This Week's Higgledy-piggledy
February 20, 2016
First: why blog?
I've been wondering about this a lot lately. Lots of people blog, everybody asks you why you don't have your own blog, many people do it halfway, and many more people write really interesting stuff. And yet more people don't blog at all and are still very happy with their lives.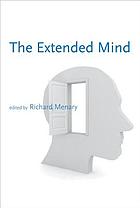 I've come to the conclusion that, on top of being a way of communicating (but some would say social networks are better suited for that -- not sure), it's a cognitive aid. A pensieve, an extension of the mind, rather like the way the Alzheimer patients Andy Clark talks about organise their homes ("home environments [...] wonderfully calibrated to support and scaffold these biological brains").
Second: in what language?
English, French, Spanish? Avoid the hegemony of English? Make sure you can be read? The end question is: who are you writing for?
Well I don't know. As I said above, what's getting me started is the cognitive aid aspect of things. So posts will come in the language best suited, and we'll see how that goes.
Links, bits, bobs
(I started by separating into categories like politics, tech and research, ... But it's really all related, so it's posted as it appeared during the week.)
First half
Second half
Random thoughts
Knowledge and action
The search for knowledge is not incompatible with acting. It can feel a bit paralysing at times, but one should really just take it as a way to inform choices, without trying to make a great plan for everything, and above all still going for action and choices.
Planning too much while not acting at all is like trying to drive your car in a representationalist vs. enacted way. Reading about politics, tech, AI, math, philosophy, or anthropology shouldn't hinder any action in any way: let it help and don't fall for the "I know and don't act" fallacy.
Biases in science
Science today is shaped by people who can move around freely, ungrounded anywhere. You graduate in one city, get a PhD in another one, do a post-doc in yet another one, and maybe a second post-doc in a fourth city before even trying to apply for stable research positions. Being able to do that implies some level of standardising the way you live and rebuild a life in each city, which biases the way we think about life a lot. I guess the question is: how much of today's dominance of computational and thought is related to people having to move around so much? Could we correlate the level of computationalism in people's research interests with the number of different places they've lived in?
I know there is a whole field studying the dynamics of science itself, but here's another ungrounded thought: one usually discovers a paper through a peer or looking at another paper's references, so most papers we discover are close to nodes we already know in the network (at least once you stop taking classes and learning from teachers' literature compilations). How much of that influence shapes reputation in science the same way small iterated imbalances shape reputation on the web? So for instance, who are the forgotten competitors of Bateson, Gibson, Goffmann, Becker, and all the other great anthropologists used today in theories countering the dominant computationalism?
Shaping your environment
Organisms shape their environment actively; it's part of what makes them so versatile. One thing I noticed lately in my use of computers is that my laptop is usually unusable for anybody who doesn't know it. I invest a lot of time in configuring it to my needs, keeping an eye open for different usage paradigms and trying them out every now and then, and so in the same way I don't know my way around a stranger's kitchen, I often see people lost when trying to use my laptop.
That's part of what Free software is about: letting you shape your digital environment through diversity and configurability (not because, as some say, you'll start programming); and I think it's part of why I like it so much, despite the fact that many interfaces are badly designed or need a lot of effort to get working (though that has changed a lot lately).
So the observation is that being able to shape your digital environment fundamentally changes your relationship to digital.
And that's enough for this week.